3D shapi dog food mold
3D cute dog food mold is a very popullar food mold online , you can make a dog shapes cake or icecreen and have a lot fun with your family and friends .

Color : white
Material : silicone (Food grade)
Mold size : 15x9x4.6cm (dog size : 13.6x6.8x3.9cm)
Usage : 3D shapi dog cake , shapi dog icecreen ,shapi dog chocolate cake,cupcakes, soap, gift chocolate

How to make a shapi dog cake :

Material :

Black chocolate (50% Cocoa Butter) 26g ,pure milk 60g , whipping cream 75g ,Gelatin 3g ,1 egg yolk ,fine
sugar(with pure milk)10g ,fine sugar(with egg yolk)5g


Process :

1.Putting chocolate into milk and melt them down with boiling water .
2.Soften gelatin with color water and suck the water with paper .
3.Mix the fine sugar with whipping cream and stir well.
4.Stir the egg yolk with sugar
5.Mix the chocolate milk with egg liquid and add gelatin when they are 50 degree , then add the pure milk
and stir well to Mousse liquid .
6. Put the black chocolate into the eye position of the mold and freeze 10 mins then putting the mousse
into the mold and freeze one night ,then you will get the shapes the next day .

See what the clients have made on below :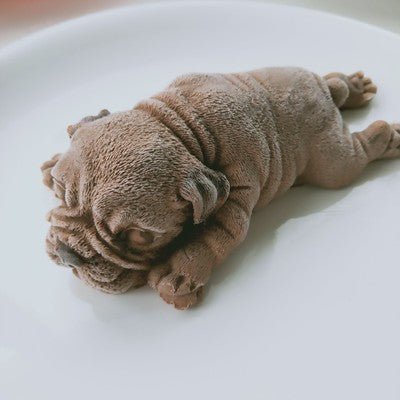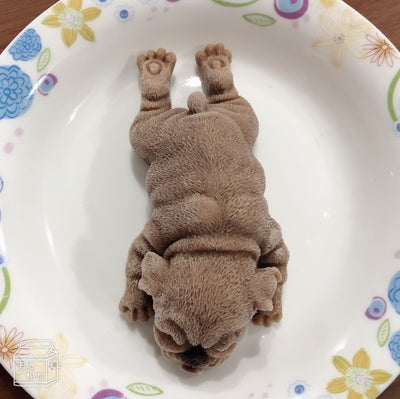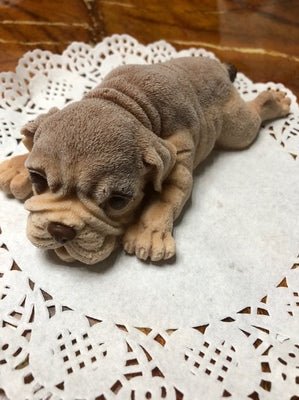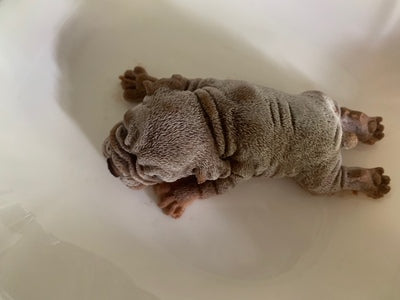 Shipping :

It will be sent through China post mail which will takes about 15 to 25 days to arrives and the shipping is free .
---
Share this Product