Large Frankenstein Pumpkin Mold Front Side Only (2 pcs)
Large Frankenstein face pumpkin mold (only front side , no back side)is specially designed for shaping pumpkins into big Frankenstein face shape ,it is extremely welcomed figures on the Halloween days . to shape a only Frankenstein face pumpkins , you need to put the mold under the baby pumpkins and waiting patiently to let it grow bigger on the mold , when the pumpkins grow big , then take it off , you will get the finally amazing big Frankenstein face shaped pumpkins .

About this item
The mold only has the front part of frankenstein shape pumpkin mold ,no back side ,and the size is (25cmx18cmx11cm) 10"x7"x4.3" .

The mold are made of polycarbonate which is very durble material ,very good quality which can be used for many times and many years .

Don't need screws to close the mold . just put the mold under the pumpkin .

You need to choose the pumpkin variety which is much bigger than the mold .

The mold is clear color ,so it will not effect the quality of the pumpkin .
How to use them
Just place the mold under the pumkin like below :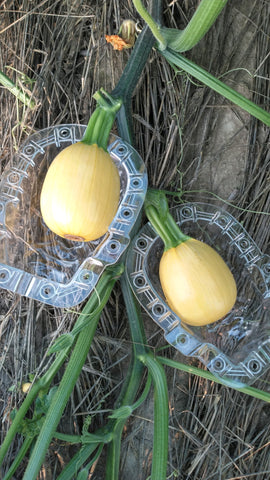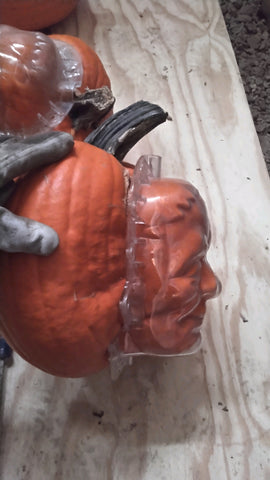 And then you will get the shaped pumpkin like below :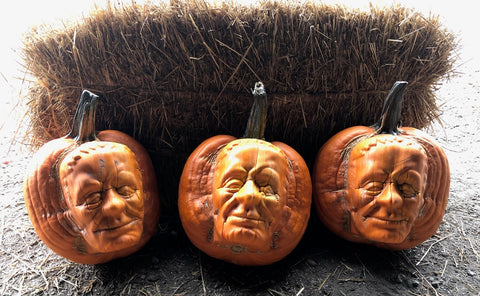 Note :
The price is for one piece and included the shipping which usually takes about 15-25 days after order placed (sometime it could takes a bit longer due to the uncontrolable cause ) .
---
Share this Product